In The News
I love my state! Grab the latest US State Glitter Graphics here ...
(August 25, 2008) | by KeCa
Welcome back, friends! I've been on holidays this summer. Italy was really great, we had a good time there. So I just came back and I've added a bunch of new cool glitter graphics for you. If you really love your state, you MUST browse through these new, cool glitters! I've not tagged them at all - it's my summer time gift for you :-) I hope you like them.
Here's a sample - and you can find them in the
US States Glitter Graphics
section:


Grab the myspace code for this glitter graphic - click here!
Best Friends Forever! New Friendship Comments Added ...
(June 05, 2008) | by KeCa
Hey all! Just wanted to let you know that I've just added a new set of cool friendship comments for myspace. These glitters are for your best friends. Why not check out your best friend's profile and post one of these pretty friendship quotes in his/her comments? I'm sure your friend will delighted by your wonderful comment.
Here is one of many cool myspace friendship comments: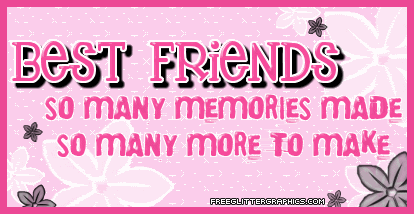 Get The Code For This Friendship Quote - Click Here!
More Friendship Quotes - Check them out!
Fantastic New Age Quotes For Your Profile!
(May 06, 2008) | by KeCa
Hey Friends! I know it's been a long time ... but I was so busy sorting all that stuff, graphics, glitters, comments, tools, scripts etc. that I've received from some very nice people and friends of mine. Well, I've added a new set of cool age quotes that you may want to add to your profile.
Here is a sample of one of our new age quotes:
Get The Code For This Age Quote - Click Here!
More Age Quotes Available Here!
New Funny Happy Birthday Comments For Myspace!
(January 22, 2008) | by KeCa
Hey friends! I have just added a set of new and very funny
happy birthday comments for myspace
. They are so cute and lovely. It's always good to have some hot birthday comments and birthday glitters ready when you need them.
Remember: you can use any of our graphics and comments for free and it is so simple: you just copy & paste the code of the comment / glitter graphics. You can use them in your profile, in your comments, leave comments on your friend's space or use them in groups, bulletins etc. ... just wherever you want!
Here is a sample of our latest funny myspace birthday comments: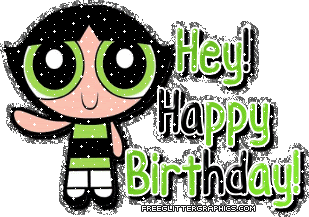 New Hot Glitters And Comments Added!
(January 08, 2008) | by KeCa
Hey friends! I have just added a bunch of new cool
myspace music comments
, lyric and
music quotes
. Music is powerful, so feel free to share our latest glitters, quotes and comments with your friends and have fun! More and more comments and updates coming soon ... check back daily and get our latest myspace comments and myspace quotes! XOXO, Keca.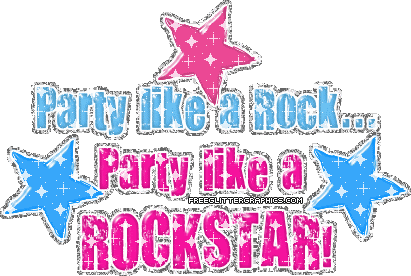 Community Poll
I'd like to invite you to take part in our community poll. Everybody is able to take part in it. So why not share your opinion with us...
Where do you meet your friends?

Random Glitter Graphics
Looking for cool glitter graphics for myspace, friendster, hi5, orkut or just for your website? Check out these random glitter graphics from our archive. Simply click on one of the pictures to watch it in full size...
We have the latest and most popular myspace comments and glitter graphics and they're absolutely FREE. You can simply copy and paste any code you like in your profile, comments or on your own website! Why so many people love FreeGlitterGraphics.com?! Because we are FREE, we have no popup ads and no spyware! You won't find popup or popunder ads on our website. We have thousands of myspace comments and glitter graphics available for free and we are adding new stuff daily!